Visitors with a disability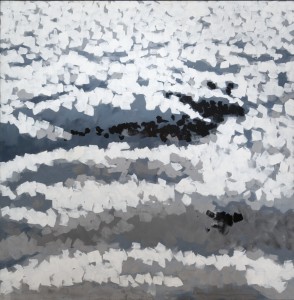 Gerhard RICHTER, Wolken, 1968
The museum's cultural department welcomes every section of the public and for groups of handicapped persons can arrange, by appointment, visits adapted to their needs, as well as practical art workshops in connection with temporary exhibitions and works in the collection.
Visits and visual arts workshops can be translated into sign language through an LSF (French sign language) specialist.
A touch tour of works in the collection wearing gloves can be arranged, also participation in an art and modelling workshop.
Visits and visual arts workshops over several sessions for children and teenagers at medico-educational institutes, children, teenagers and adults at the outpatients' hospital, or taken in by associations specialising in various handicaps: mental, physical, Alzheimer's, behavioural disorders etc.
Advance preparation for receiving these groups with the museum's facilitator staff and the persons who accompany and know them, so as to meet their needs as far as possible.
BOOKING with the culture and education department, call +33 (0)4 66 76 35 74 or by email or by filling in the booking form, click  here. 
The entire building is accessible to persons with reduced mobility in a wheelchair.